Care for a journey through the galaxy?
It's been a while since I haven't written some blogging tips, and I wanted to write about blog-hopping for some time. I wrote, in some previous posts, how blog-hopping is helping me blog. I think this is an essential part of blogging we often forget, unfortunately. So I wanted to try to cast a light on blog-hopping, and maybe inspire some fellow bloggers to do the same.
What is blog-hopping?
There is no right definition for blog-hopping, but the name is pretty clear in itself. But in case you are still confused about this notion, let me explain it to you: blog-hopping is the action of going from blogs to blogs, like hopping from one another, through external links and comments.
If you need more details, I advise you to hop over Marie's great post about blog-hopping:
But how do I blog-hop?
It's really an easy process. Start on your own blog. Someone commented on your post. Click on their profile: you're now on their blog. Read their post that might interest you. Oh, they linked back to another blogger: check their blog too. Repeat, read, find an external link that will take you to someone else's blog. If you can't find external links in a post, check the comment section. Someone said something you agree on? Cool! Now go check their blog. Repeat. Repeat. Repeat.
Why is blog-hopping so important?
Now that you learned what is blog-hopping, you may as well learn why it is so important to do so, preferably regularly (or whenever you have free time, we're not judging you — remember: blogging is a hobby! not a mean to add even more pressure on yourself!).
You make new friends!
The book blogging community, and the blogging community in itself, is one big, big family. There are literally thousands of people all around the world who share the same passion as you: how awesome is that?? Surely, you'll find new friends, people excited about the same books as you are, people sharing your opinions… And there's a multitude of them.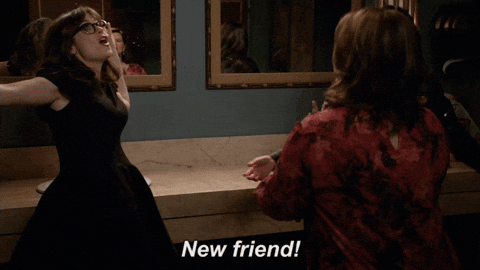 I think that, if you're a new blogger, the best thing you can do to feel included in the blogging community is to blog-hop. You'll easily find interesting people, and they're always so nice to new bloggers. By blog-hopping, you'll meet so many new people, and I find this method way less intimidating than interacting on social media, like Twitter or else.
Blog-hopping is really like a virtual walk, from neighborhood to neighborhood, and by commenting on the post you like, it feels way less intruding than answering a tweet in my opinion (and nothing stops you, after a first contact, to move things to Twitter, or some other social media). And bloggers always love receiving feedback and seeing others commenting on their posts! I promise, it's a win-win situation, and the easiest way to find new friends in the blogging community.
---
You support fellow book bloggers
If you're a part of the book blogging community on Twitter, as I am, you may have read one of the (too) many discourses about how book bloggers are often those the most looked down at. Should they be paid for their work? Should they stop posting negative reviews to protect an author's ego? (Yes, they should. No, they shouldn't). But the list doesn't stop there, and there are always fellow bloggers who raise their voice and scream at the crowd to SUPPORT BOOK BLOGGERS. But how to?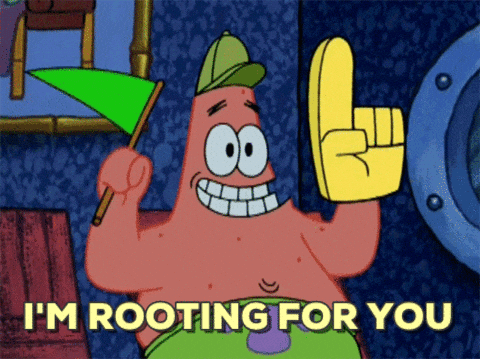 One of the many ways to support book bloggers is to visit their blog. Simply. Read what they have to say. Like their posts. Comment. That's one hell of a way to support fellow bloggers! And for that, blog-hopping is awesome: it's an endless stroll, from blog to blog, to blog, to blog… It's a little thing to do for you, but an immense thing for the blogger who will receive your love. Supporting bloggers is really important, and gives all its importance to blog-hopping.
---
You can find new ideas for blog posts and books to read
The book blogging community is one creative community. Tags! Memes! Discussion posts! There are so many topics book bloggers tackle, and by blog-hopping, maybe you can find your next amazing post.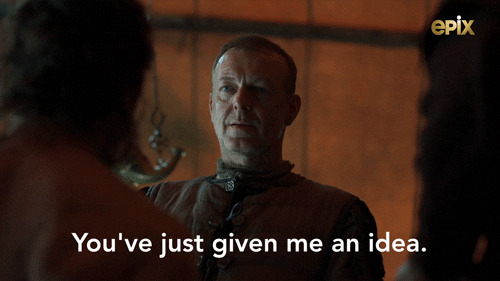 How many times did I start a post by writing I found this post idea on someone else's blog while blog-hopping? Honestly, I lost count. When visiting a blog, you generally get a glance at all their (latest) posts. Tags, memes, discussion posts, reviews… Surely, a subject will inspire you: oh, this tag looks fun to do! You saw a blogger writing about a specific subject, and turns out: you got something to say about it too. And this book the blogger just reviewed, what if it became your new favorite?
But be careful: always, always, gives credits to the creator of the post that inspires you. Link back to their post (not just their blog, but their post). Don't plagiarize, just get inspired. And if this is an original creation, ask the creator permission to do it on your blog. We want friends and supporters, not thieves.
---
It can increase your traffic
Last but not least way blog-hopping is important. While blog-hopping, you encounter awesome posts. You like those said posts. You comment on those same posts. And surprise: your own blog's traffic is increasing. But what just happened?
That, my friend, is the magic of blog-hopping. You give your love and support to fellow bloggers, and they give back. They check who commented on their post, who's this new face, what you're blogging about. Not only them: other blog-hoppers might come to visit you too. Just like you, they're showering the community with their love and support and happened to see your comment on some blog posts, so they clicked on your profile picture, and you're now a part of their virtual walk. And so on and on… Because then, you'll be checking those blog-hoppers' own blogs, and find some other blog to check, and really, this has no end.
In conclusion: blog-hopping brings other bloggers support and recognition. And a generous thing brings another, soon you'll be the one receiving their support. But I hope that won't stop you from blog-hopping! This is an on-going process, not something you do once and never again. There is never enough love and support in the world: keep bringing yours to the blogging community.
Do you blog-hop?
What advice would you give to new blog-hoppers?
---