Cozy up, folks! It's time for another discussion post!
I told you already about how I used to blog, and how I failed to meet my own expectations. I realized there were some expectations to meet as a book blogger: most blogging tips posts I read were advising to post regularly, several times a week. Even if nowadays I — somehow — manage to post twice a week, some of you post four, five times a week. People manage to read more than 10 books a month, sometimes even up to 30! To me, who is quite proud when I reach a total of 5 books read per month, it is huge. You all are superheroes. Geez. I admire you so much.
Read about my previous experience and how it impacted Ursa Reads:
I'm a slow reader. I love to read, but I don't spend hours doing so. I like to compartmentalize my activities, and usually, I don't read more than one hour per day. So seeing you all read that much, write that much, I'm not going to lie: it kind of freaks me out. How could I ever be part of the book blogging community if I were not such a big reader as you all?
I tried, with my previous blog, to match your stats. To read more than I could, to write more, to request a lot of ARCs. I wanted to fit, to be as productive as some I followed. But let's be honest: everyone is different. I'm a slow reader, you're not. That's fine! Reading, blogging, is a hobby, we shouldn't put too much pressure on ourselves — the world is already giving me enough anxiety.
But is this rhythm of mine compatible with blogging? Heck, yes!
If you, like me, are a slow reader and a book blogger, here's some of my advice as to how to combine these two things:
Don't put too much pressure on yourself
Like I said above, reading and blogging are supposed to be hobbies. You — we — don't need to distress about numbers, stats, … I did, and it basically ruined the whole experience. Embrace who you are — as cheesy as it sounds, it may be the best advice I could give you. You're a slow reader? Embrace it. You read a book per day? Embrace it. You prefer fantasy over romance, contemporary over sci-fi? E-m-b-r-a-c-e-i-t.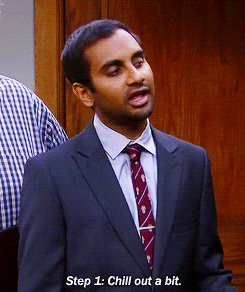 You are who you are, and you don't need to change to fully enjoy your blogging journey. The important thing is to read what you like and to find others to rant about your favorite books with. I wanted to become a book blogger because I love to talk and recommend books I loved: I don't need to rush to do it. We are so used to everything moving so fast, we forgot how to take our time. You post once a week? That's fine! You post once a month? You do you! The important thing is to enjoy what you're doing, on your own rhythm. You are your first reader: do what you like, and don't put too much pressure on yourself.
My advice: don't compare yourselves to others and enjoy your new hobby!
Plan ahead
One thing I learned with this blog, is how planning ahead can save your life. Okay, not really your life, but it's really useful.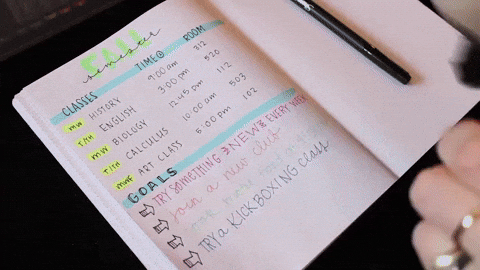 I started blogging back in August, and when I opened the blog, I had already 3 articles published (2 were book reviews), and I had several drafts I was working on. I decided to post twice a week and to achieve that, I had to plan my posts. I was working almost every afternoon in August, and I started a full job in September: I did — do — not have much time to write and so I had to plan ahead. I found a good rhythm in August, ideas were coming to me naturally, and I could write in the morning. Thanks to that, I've been able to plan some posts in advance. Now that I have a full job, and thus less time to write, I'm glad I have several posts already written. As to now, I have four posts waiting to be published. I have two weeks free! It's plenty of time to write other posts.
My advice: Plan ahead! Find a moment and write some posts, be consistent in that schedule, you'll then have plenty of time to see it coming.
Discussion posts are your friends
This was new to me: writing discussion posts. I used to write reviews, some wrap-ups, posts about my life, but not much more. Discussion posts were a new kind of post for me, and it changed the way I blogged. It really broadened my horizons, and quite helped me to plan more interesting posts, and give me some time to read and review books at my own pace — slowly. I don't feel pressure to read faster, to review faster, because I have other posts planned. My blog is still active, even if reviews are not quite as regular.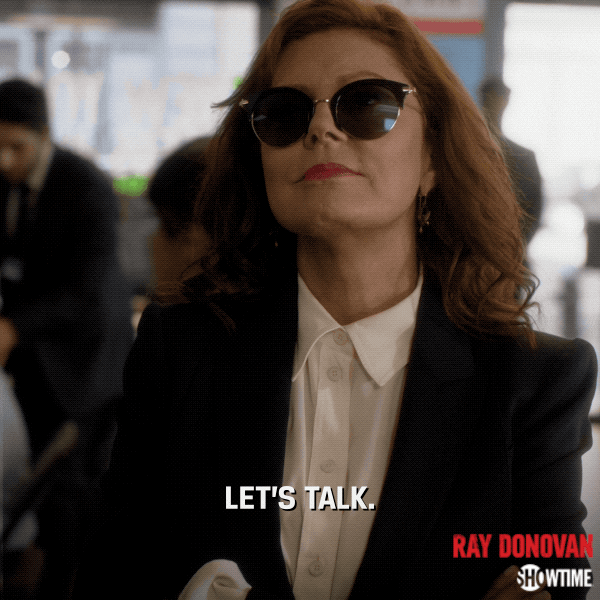 My advice: Find other subjects to talk about. Rec list, blogging tips, slices of life… anything can be interesting and help you find your own pace with your reviews.
Don't be greedy
That was one of my principal mistakes: request a lot of ARCs, add a lot of books to my TBR… I wanted to read everything. EVE-RY-THING. I was being greedy, without thinking about my schedule, or simply my ability to follow up. Soon enough, I was crawling under ARCs, and I didn't even want to read them anymore. That acted upon my motivation to read, to blog and that was sabotaging me in front of publishers and authors. Never accept, nor request, something you know you have the time or energy, to read. Don't ask more than you can do!
My advice: before requesting anything, asks yourselves if you're following the hype or if you really want to read that book. Again, plan your reviews, think ahead.
Related: it's time to clean our shelves!
You can be the greatest blogger while being a slow reader. You just have to know your capacities, abilities, and schedule. Trust yourself, and most importantly, enjoy your hobbies.
Are you a fast or slow reader?
How do you combine reading and blogging?
---